The Problem
Brews and Fewd is a hypothetical app that assists beer drinkers in selecting the most ideal food and beer pairing based on user preferences. The primary concern after initial user testing and research, was to make navigating the app an easy and intuitive experience.
User research indicated that typing is not ideal and often cumbersome for mobile users, especially if out dining. Thus, I focused on devising an easy way for app users to enter information.
From early paper mockups and through to full on clickable interactive prototypes, user empathy was my key focus in ensuring a useful and engaging app experience.
User Flow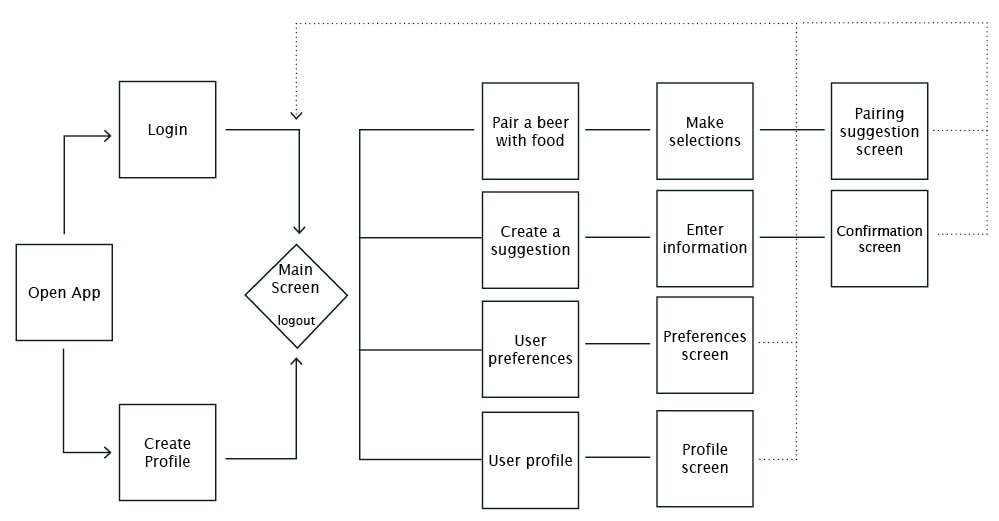 Project Research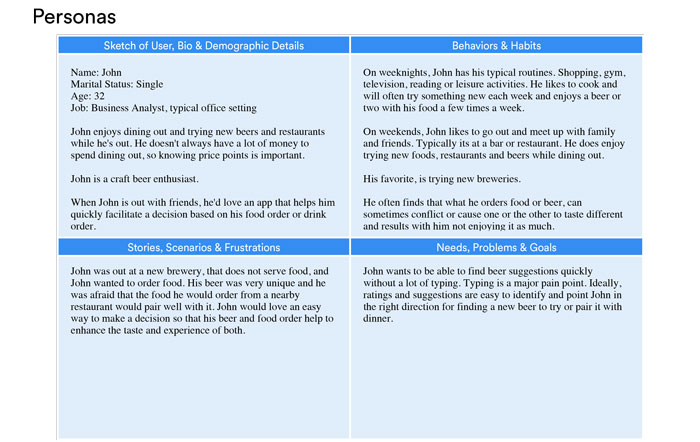 Personas were developed based off of initial interviews and questionaires.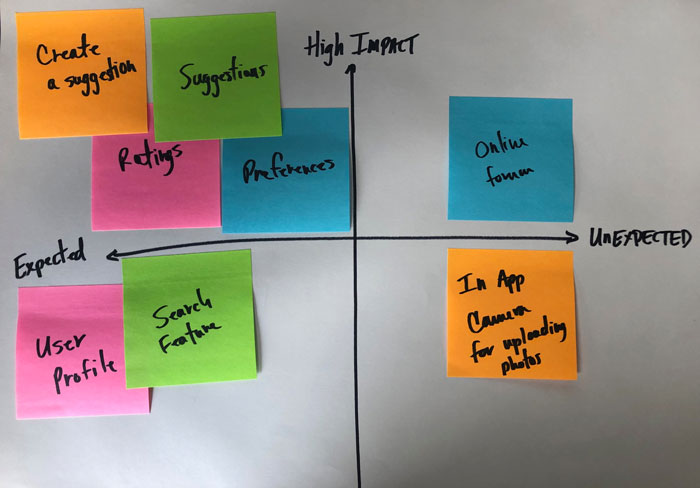 A list of key app features and priorities was gathered according to user information and research.
Areas of focus
Design
Information Architecture
User Experience
User Research