UI/UX Design: Website Redesign
Research, Strategy & Design
Introduction
For quite some time, I felt that my online portfolio was a bit confusing and not indicative of the work I do or am capable of. I fell victim of what I see too often with other websites and user interfaces, I was trying to do too much and not focusing on the needs of my audience. I had to realign the purpose of my website for the end users and their needs.
Which meant;
Research interviews
Synthesizing information and data
Creating wireframes and mockups
Rebuilding and reorganizing my website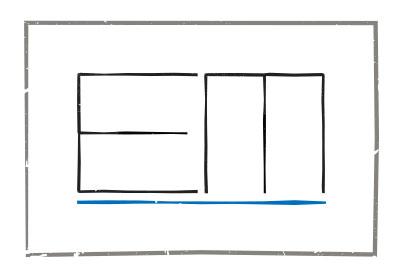 Getting Started
I noticed quite a bit of contact form submission dropoff. I was receiving roughly 1 or 2 legitimate requests a month for freelance work. As well, I knew my website did not provide enough information or show the breadth of my professional work; as confimed by a high home page bounce rate (73%) and roughly two pages per user session and each session lasting a little more than 1 minute. Additionally, I was using my website to try and produce extra work for myself. I knew I needed to redesign the website, but wanted to make sure that I was focused on my end users.
That meant;
Estalishing personas from reviews, research and interviews
Creating a strategy for the layout and userflow for the website
Making the portfolios easy to filter and review
Provide end users with pertinent information on my work and an easy way to contact me
Research & Strategy
To start the research part of my project, I asked three former colleagues to review my website and identify areas that needed imrpovement. After those initial reviews were performed, I asked 3 other friends with no experience in UI/UX or web design to review my website. Finally, I asked two friends who work as recruiters to review my website for their input. From those 8 individual reviews, coupled with my analytics data, I was able to synthesize the information provided and establish a strategy for my website.
My four main goals for the new website were;
Focus your website as a portfolio only and leverage your brand aesthetic
Make sure there are easy ways to filter your portfolios
Show more of your diverse skills and talents, don't limit your portfolio to one discipline
Provide a link to your LinkedIn profile for easy reference
While the new website has only been launched for two months, initial numbers with Google Analytics show an increase in pages/session, session duration and a decrease in home page bounce rate.

Increase in pages/session and session duration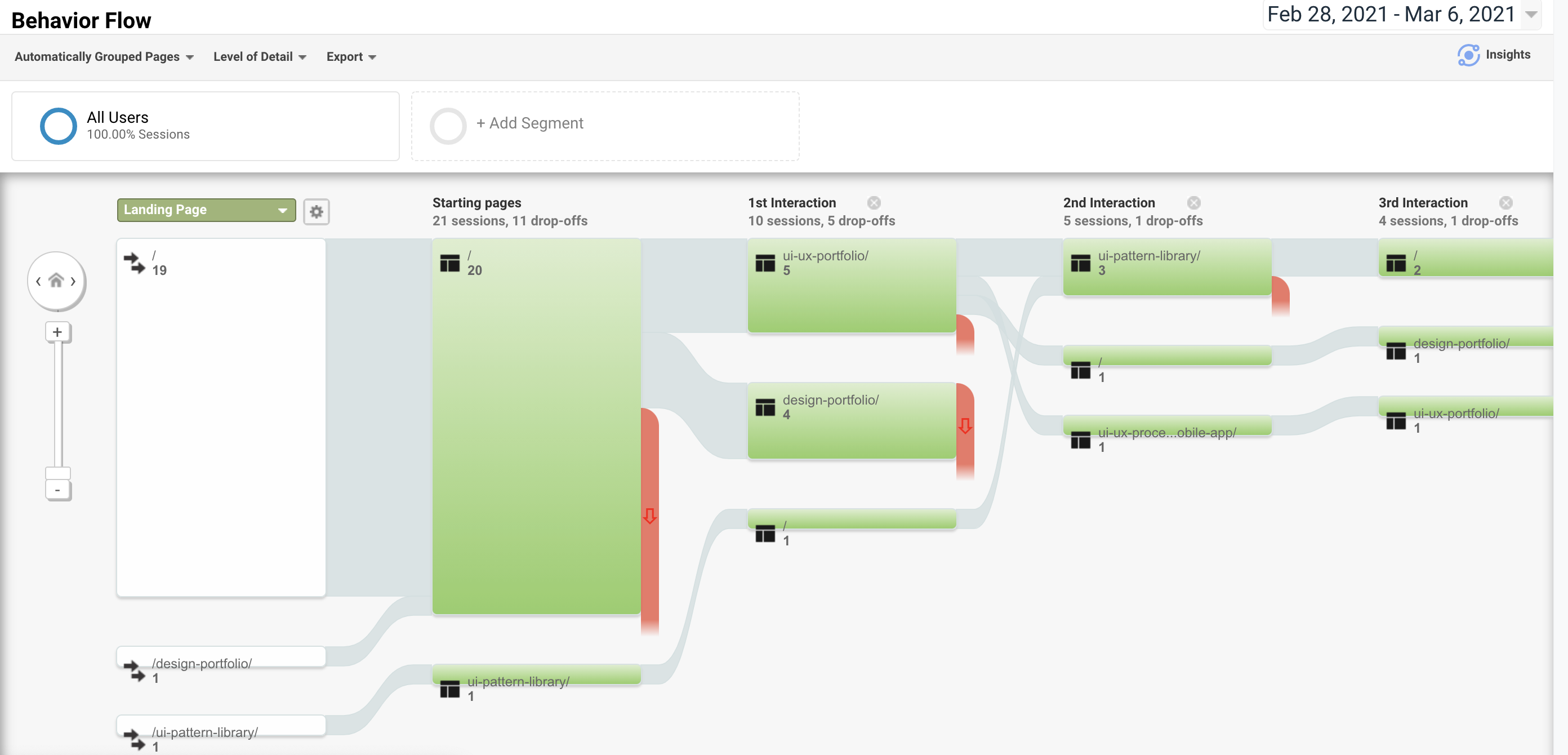 User behavior across pages shows users are interacting with more web pages
Get in touch

I work as a freelance designer in all of the above fields. If you'd like to discuss a project in more detail, feel free to drop a line. I love talking design.